TIME OF PLEASURES
A Time of Healing for Body and Mind【100minutes】¥30,000
【130minutes】¥40,000
【160minutes】¥50,000
【190minutes】¥60,000
Original treatments of Spa by sisley at FUFU Nara. Warms your body to the core with medicinal bath, medicinal tea, and arrowroot gruel, all grown in Nara, while you are invited to breathe to the sound of bowl bells for inner cleansing. All treatments are performed by hand. We also offer completely customized treatments available only at FUFU Nara. Experience true healing with our special treatments.
THE PLEASURES BODY TREATMENT
【60minutes】¥20,000
A body massage with deep Shiatsu pressure and long strokes, easing the body's tension through a dynamic and rhythmical touch, relieving stress from mind and body. An immediate refreshing effect leading you.
PLEASURE MASSAGE FOR HEAD&SHOULDERS
【30minutes】¥5,000
Shiatsu (acupressure) is applied to body points on the head, helping care for stiff and tired neck, shoulders, and decolletage.Recommended for frequent computer users concerned about shoulder stiffness and eye strain.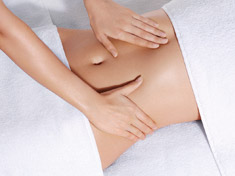 THE PHYTO-AROMATIC BODY TREATMENTS
A unique treatment that combines traditional massage rituals throughout the world and the power of aromatherapy to reunify the body and mind. Including a facial massage with use of the anti-aging care※cream, caring for the whole body and reviving the senses and regenerating the body and mind.
THE RELAXING
(with facial treatment)
【90minutes】¥28,000
A treatment starting form Reiki (universal life energy) to the meridian followed by a pressure massage technique enveloping the entire body with long and flowing stokes loosening the stiffness from the heel the way to the back.
ENERGIZING
(with facial treatment)
【90minutes】¥28,000
We use dynamic techniques that replenish vitality and work on swelling and cellulite, helping to create a sleek body line.
THE ESSENTIAL SPA BODY TREATMENT
The Relaxing Expert(hot stone treatment)
【90minutes】¥28,000
This treatment warming the body from the inner depth with hot stones on tense muscles. Combined with the Hawaiian Lomi Lomi massage and Thai style stretching to ease tensions from mind and body, and more tolerant to cold. Inviting you to a deep relaxation, a treatment for a rich and real revitalizing experience.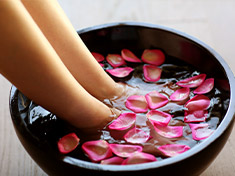 THE SPECIAL PHYTO-AROMATIC BODY TREATMENTS
* The additional treatment after choosing a facial or body course.
EXFOLIATING BODY TREATMENT
【60minutes】¥18,000
After gently washing the entire body with a scrub that cleanses the pores, we condition your skin with a body cream tailored to your complexion for a silky smooth finish.
THE FOOT TREATMENT
【45minutes】¥15,000
After warming your feet with the herbal medical hot spring, scrub to clean old dead skin and dirt. By carefully massaging the toes and feet, relieves tiredness and swelling of feet and fine the line of legs.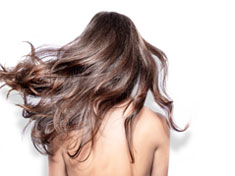 DRY SCALP & BODY CARE
【60minutes】¥15,000
Uses generous amounts of Hair Ritual Scalp Serum, which provides global care for the scalp and hair, and neck cream that helps replenish elasticity in the skin.Invigorating aromas surround you as tension from the back and décolletage to the neck melts away, making your upper body soft and supple.Using a hand technique that combines acupressure and relaxation to thoroughly release scalp tension, this improves the scalp environment※1 and awakens both body and mind.Discover beautiful hair, an expanded field of vision, and a firmer face line than you have ever experienced before※2.
※1 Refers to a hydrated scalp condition/ ※2 With Sisley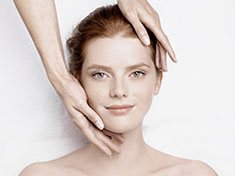 THE PHYTO-AROMATIC FACIALS
A basic treatment that ensures a sensorial journey to the world of Sisley. Enjoy the veil of aroma progressively drifting throughout the treatment, a personal touch and rhythm, immersing in the benefits of plant extracts.
THE EXPERT
【60minutes】20,000円
Hydrating
For dehydrated dry skin
Radiance
For luminous, toned, radiant skin
Restorative
For sensitive and delicate skin
Purifying
For combination to oily skin with dilated pores and acne skin
Nourishing
For dry and dehydrated skin
For men
For all skin types. focusing on men's facial specific needs
THE AGING-CARE※ (including hand or foot massage)【90minutes】¥28,000
A treatment focusing on the complex signs of aging, promoting the revival of the skin A massage with abundant use of the aging care※cream, leaving the skin firm and toned. This ultimate luxury treatment will free your mind a y from the inner depth.
normal
For dull and fatigued skin
Sisleÿa Dry to very Dry
For dry and wrinkled skin
Combination
~Oily skin
For tending to oily skin due to environment
※Care in accordance to your age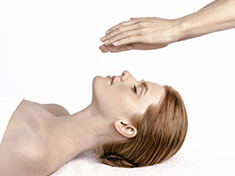 THE PHYTO-AROMATIC SUPREMYA FACIALS
This treatment includes the use of the Sisley signature Supreme Anti-Aging※kin Care "Supremÿa",with a muscle grabbing massage technique resulting in a highly effective ft-up and firming effect.Designed to fight gravity, daily stress and withering skin bringing ultimate joy for the skin, for tomorrow's prideful skin.
THE MUSCULAR MASSAGE
【60minutes】¥33,000 / 【90minutes】¥38,000
A unique massage technique in lifting-up the muscles.Leaving skin smooth and rosy with a toned and sharp impression.The effects of this treatment will even surprise you the next day.(※A hand or foot massage is inclusive in the 90 min treatment)