DINING
Tekisui, a Japanese-style restaurant within FUFU Nara.
Our chefs create delicious Nara-style Kaiseki course dining and teppanyaki
using produce and ingredients deeply rooted in the land of Nara.
We invite you to immerse yourself in the history of Nara and experience a moment rich in flavor.
Our culinary prowess will help create just such a moment.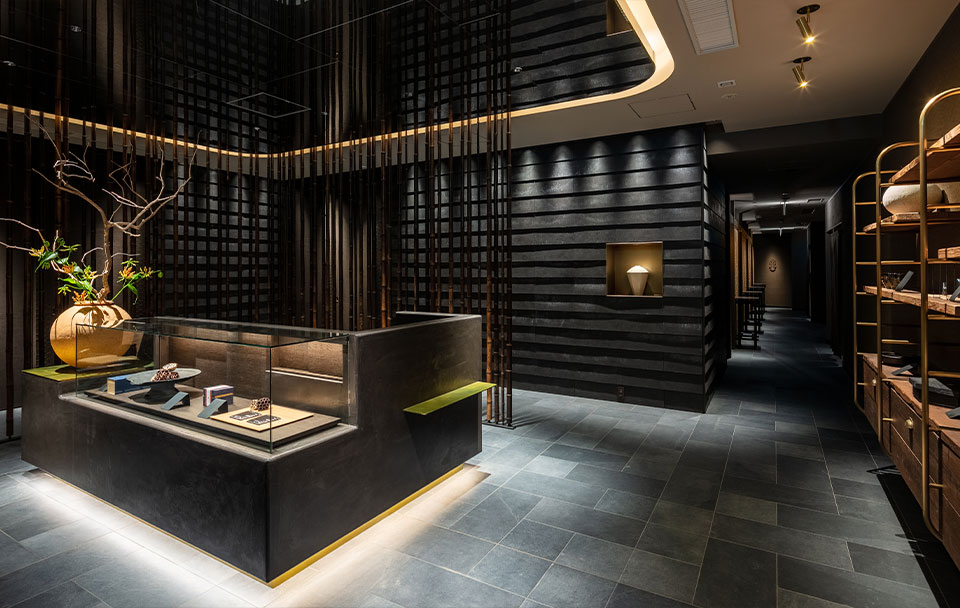 Tekisui
For Accommodations
DINNER
Kaiseki Ryori: 18:00 - 20:30 start
Teppanyaki: 18:00 or 20:00 start
BREAKFAST
Japanese-style: 8:00 - 10:00 start
* Please inquire in advance for food allergies and special requests when booking the room.
LUNCH & AFTERNOON TEA
DINNER
Kaiseki Course Dining Tekisui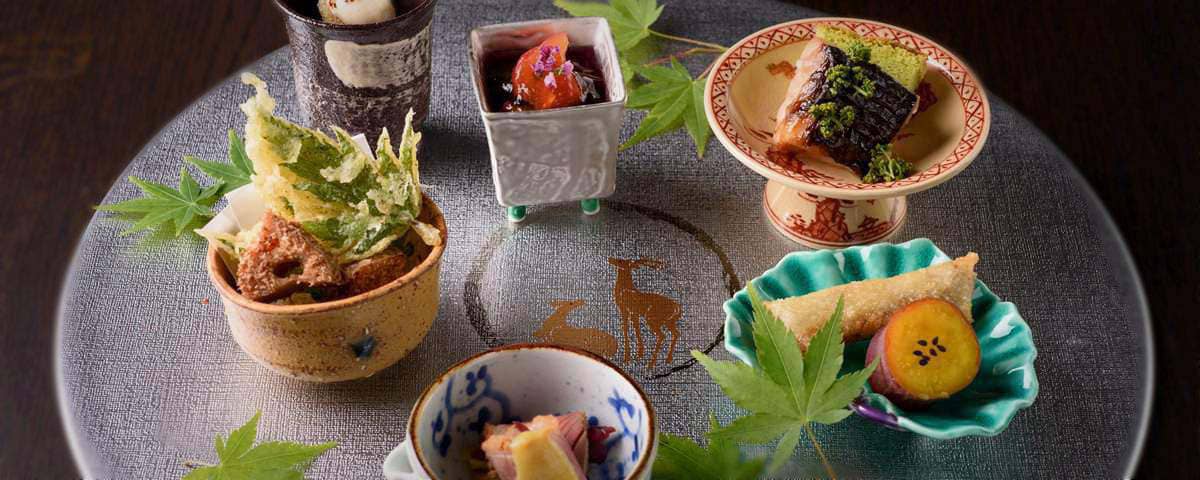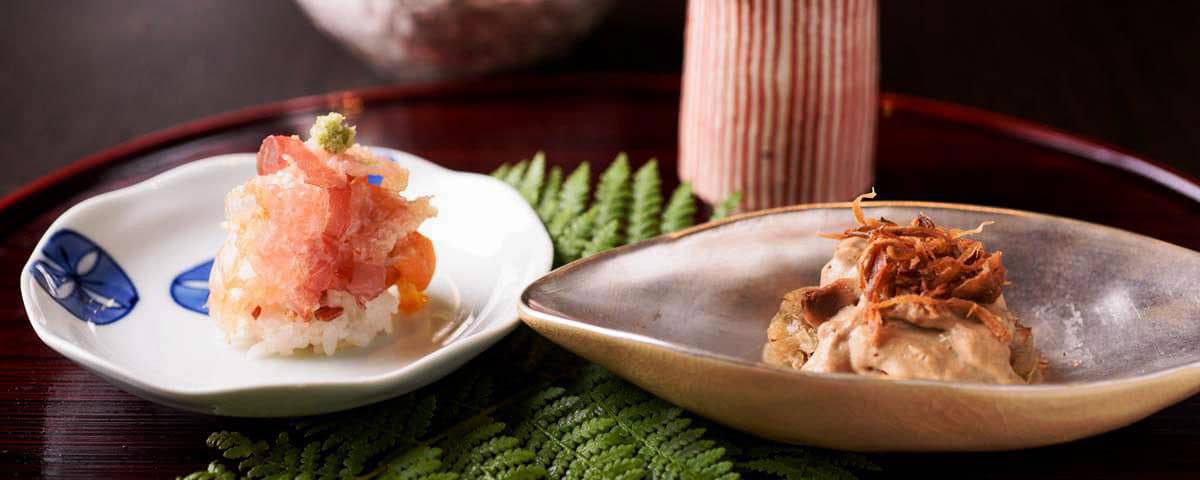 We take pride in our kaiseki ryori, traditional course dining made with local vegetables, spices, and Japanese herbs.
Produce from this land and seasonal ingredients create a flavor unique to Nara.
DINNER
Teppanyaki Kuri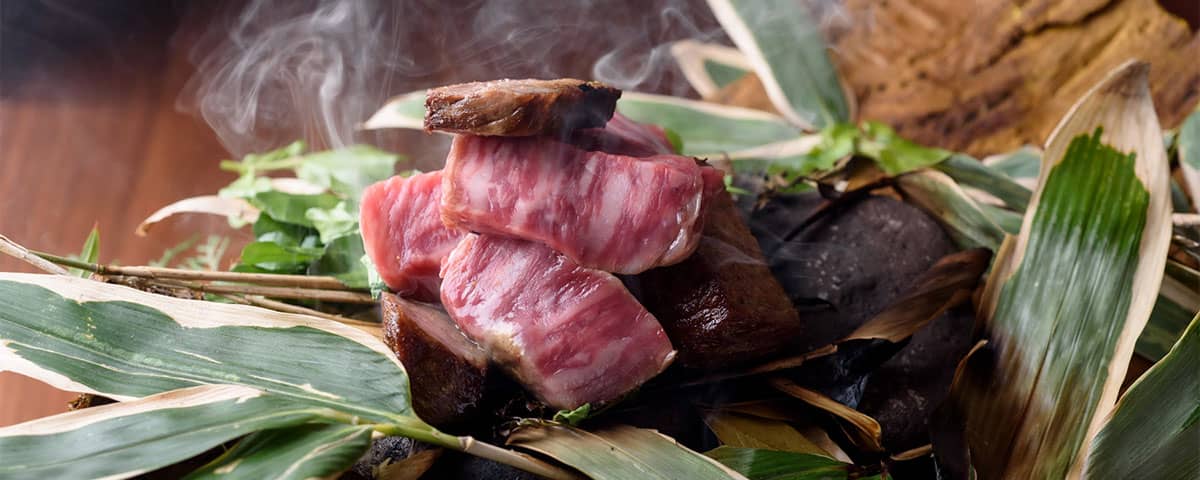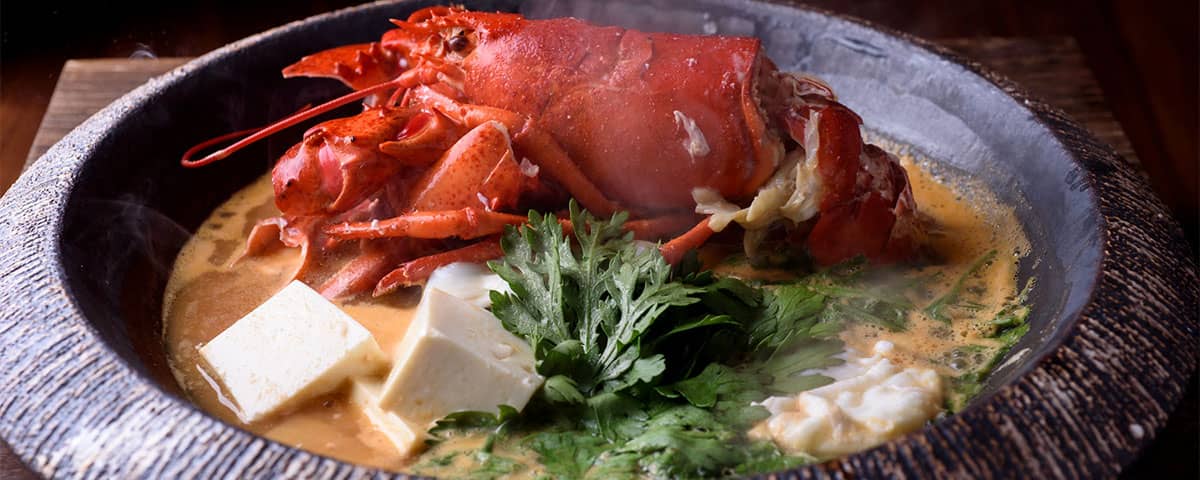 Distinctive meat dishes seasoned with health-giving spices.
Experience the carefully selected flavors of Nara along with a live performance.
BREAKFAST
Start your day with the Nara fresh green smoothie, a wholesome breakfast made with local ingredients.